Frequently Asked Questions
Will YOU be our wedding photographer if we book with you?
Yes, yes, yes! Rest assured that the person who's name and photo you see on this website and who you talk to through emails and phone calls will be your lead wedding photographer, barring any serious or life-threatening scenarios. I will be accompanied by a 2nd shooter who will be as equally as awesome as I am so you guys are in good hands.
How long will it take for us to get our photos back?
Wedding galleries are delivered within 4-6 weeks from your wedding date (with some sneak peeks on social media sooner!). I keep my turnaround times reasonable enough for me to take my time choosing and editing the best images from your wedding day without making you guys pull your hair out from the suspense! I was a bride not too long ago so I understand that eagerness to see the final edits.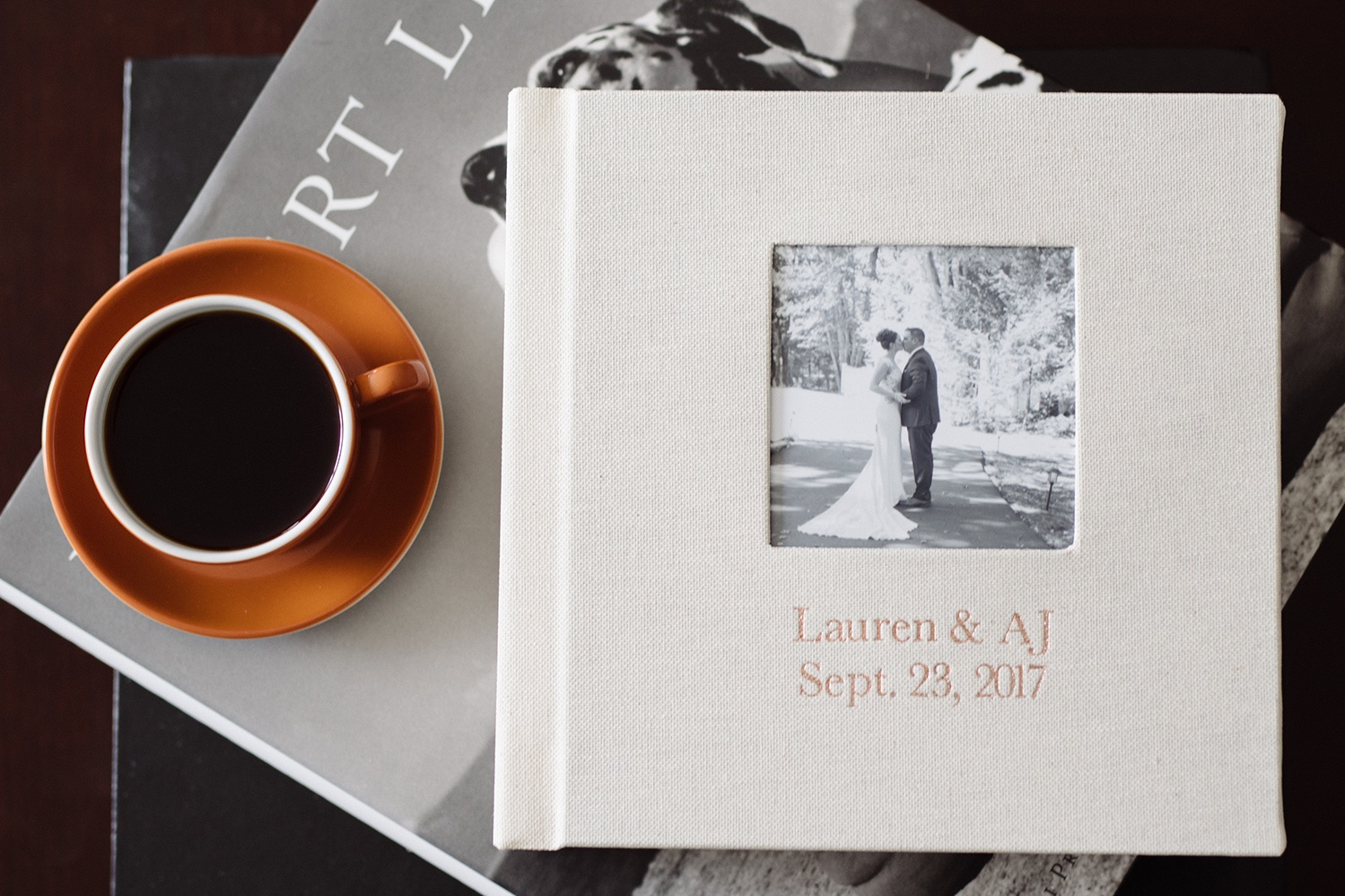 Do you offer custom wedding albums?
I do and they are gor-GEOUS if I do say so myself. With leather or linen cover options, these albums have the timeless style that your wedding photos will have and the flat lay paper makes it easier to flip through without breaking the spine. When you ask me about the albums I'll send over a cover option guide along with full details of how we will create the perfect album together (don't worry, I do most of the heavy lifting!).
Do we get ALL of the photos or the RAW files that you take on our wedding day?
While I shoot a lot, I don't over shoot situations just so I can brag to potential clients that I shoot/deliver 1000+ photos with every wedding. Being totally honest, 1000+ photos is super overwhelming! I keep duplicates to a minimum (you don't need 15 different angles of your shoes, do you?), and I pull out the photos that have people making weird faces, blinking, sneezing, or where the lighting is completely off. It's for this reason that I don't offer the unedited photos to my clients. They're either duplicates or just plain not good (which during hectic weddings with the light changing from inside to outside to the dj's lights, to cloud coverage/full sunlight, bad photos can just kinda occur). The photos that you do get are fully edited and the best ones that my second shooter and I captured of your day. And believe me, it does me no favors to hide any gems from you guys! I want you to have all of the most amazing photos that I managed to take, which is why I don't have a hard cap.
What if you've never shot at my venue before?
Not to worry! If I haven't the opportunity to shoot at your venue yet, I will either schedule a walkthrough before the wedding day if my schedule has room for it, or I will arrive an hour earlier on the day of the wedding so that I can scope out the property for the best places for photos!
Will you direct or pose us or do you just let us do our own thing?
I'll get hands on when you're like "What do I do with my hands?!" Seriously, do they go in my pocket or on his chest or what? I give light direction throughout the portrait session time of your wedding day but other then that, I sit back (figuratively) and let you and your guests DO YOU. Even if you don't notice me, I'll be there snapping away, capturing those natural moments throughout your day.
Do you always work with the same second shooter for every wedding?
I don't because all of my second shooters have their own wedding photography businesses so I work with whoever has your wedding date available.
What's the booking process like?
30% deposit and a signed contract to hold the date and that's it. Pop the champagne!-you just got yourself a wedding photographer!